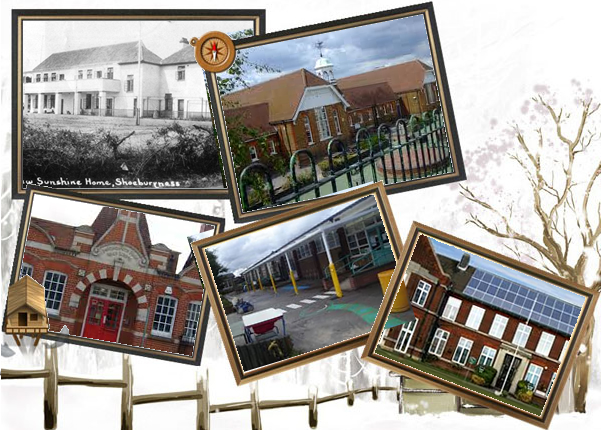 Catchment Areas for Primary Schools in Southend-on-Sea
Many families, when moving to Southend-on-Sea, are interested in the primary schools their children will be attending. In fact, the more information these families collect about the schools, the better.
It could be that they want to choose one that gives the child, not only the best possible start but also the best possible chance of attending a local grammar school, for example.
The truth of the situation however, is that the postcode of their new property will determine the catchment area of the primary school the child will attend, unless the family decide to educate their offspring privately.
The postcode is king when the Southend Borough Council decide your child's educational future. Applications for primary school admission need to be in by the middle of January for the following September's new intake and if a school is very popular it is very important for a family to do their homework in order to gain attendance of the desired school. Once the admissions paperwork has been submitted, the Council will inform individuals around the middle of April, the results.
Always research the postcode of a property being considered for purchase, as houses in the same road may come under different schools. It is not unheard of for one half of a road being in one school catchment area and the other half being in a different one.
Southend Borough Council give a comprehensive list of the streets and postcodes within the borough, along with the corresponding school name, so their website is a good place to start.
The maps above give an idea of the catchment areas but as stated before, the postcode is king, so check it against the borough council's admissions area's, post code list.
Thorpe Greenways Primary School Catchment Area and Porters Grange Primary School Catchment Area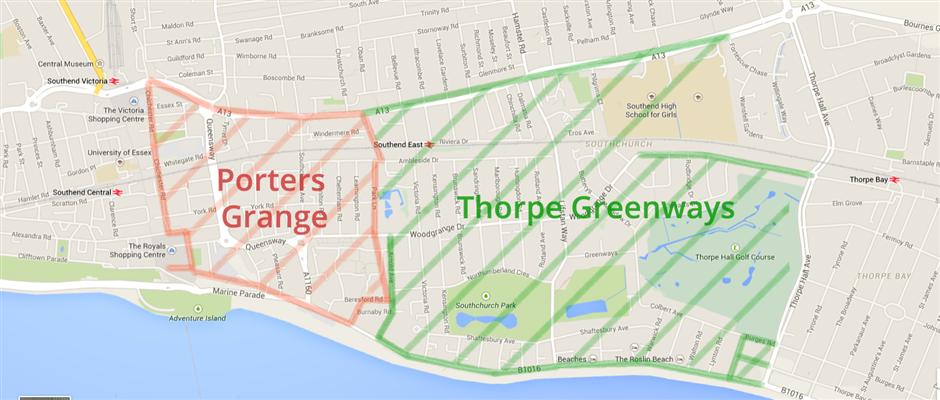 Bournemouth Park Primary School, Hamstel Primary School and Temple Sutton Primary School Catchment Areas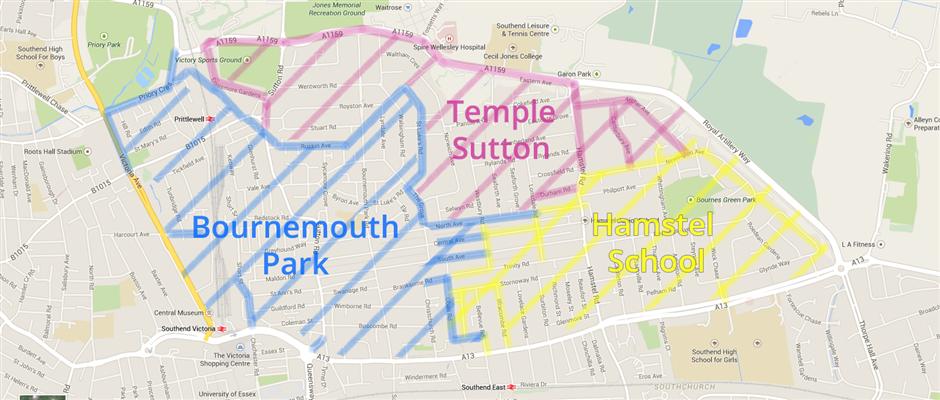 For high resolution copies of these maps, please contact Sharon at Bear Estate Agents.
If you are looking for an estate agent in Southend-on-Sea or an estate agent in southchurch, please contact Bear on 01702 811 211 today.
Help us to Share
Please take a moment to help us share this blog by clicking one of the social buttons below.
Thanks for reading, Sharon Harris.
Don't forget to follow us on Twitter: @BearEstateAgent
< Back to Bear Shouts