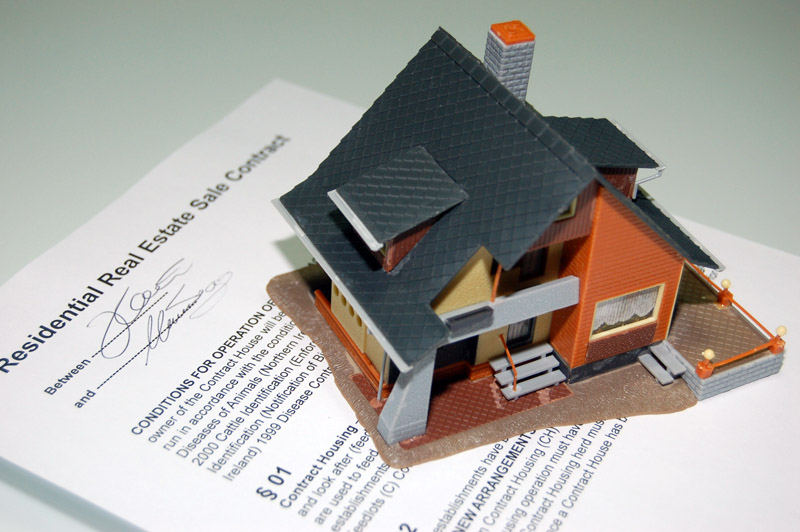 The "Cooling Off Period" when a contract is signed to "sell my house"
By Sharon Harris | Photography by Mark Moz | Wednesday, January 21, 2015
It's a big decision to sell a property and once that decision has been made, choosing an estate agent for the job should be just as an important one.
At present, the property market is strong in the south and south- east of England. This means that estate agents are all hoping to get that house on the market and sell it as quickly as possible.
Nowadays, all of the estate agents are using online portals like Rightmove & Zoopla to display properties online to a large audience. Nevertheless, the commissions and sales fees vary dramatically and can be extremely costly.
If the property sellers have not done their homework regarding these prices, then they could be in for a big shock when it comes to paying the fee.
Today we were told of a couple who had signed a contract with a 2.5% commission rate that meant they would have had to pay a total of £6,650 on completion of their sale. Luckily, they contacted us and we were able to advise about the cooling off period.
In a similar situation, an elderly couple, 84 & 90 years old signed a contract that meant their total commission would have been over £14,000. The point is, they were unaware that they had a choice and thought all estate agents offered the same fee structure…they do not!
What these people had in common was that they were unaware of the existence of a fourteen day 'cooling off' period in which the vendor of the property can change his/her mind. This is providing that the contract between the estate agent and the vendor was signed at the vendor's home and not in the estate agents office
Bear Estate Agents only sign contracts in the vendors' homes and furthermore, our fees are fixed at 0.5% or the sale price, regardless of the property sale price. Please bear that in mind because we offer a service that at least, is equal to, and at best, better than any other agent out there.
If you are not sure about the cost of the services that an estate agent is offering then do not sign the contract. If you think you may have made a costly mistake, then use the 'cooling off period' to end the contract by writing or emailing the agent, stating that their services are no longer required.
If the contract does not contain information about this cooling off period, it is not a valid contract.
This information is contained in the Consumer Contract Regulation 2013 which took over from any other previous Consumer Protection regulations 2000 & 2008 in July 2014.
Help us to Share
Please take a moment to help us share this blog by clicking one of the social buttons below.
Thanks for reading, Sharon Harris.
Don't forget to follow us on Twitter: @BearEstateAgent
< Back to Bear Shouts