What are Bear Exclusives?
Bear exclusives are a new feature offered by Bear Estate Agents. All our properties that we sell will be listed on our property portal before being shown anywhere else! If you are a serious buyer and want to get one step ahead of all the competition, register today and we'll alert you as soon as properties come available that meet your requirements.
New properties uploaded daily.
Instant email alerts with property information.
Priority viewing for you.
Get ahead of the rest.
Be Bear Wise.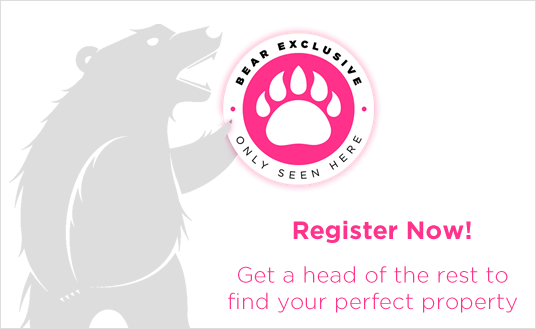 REGISTRATION FORM
We promise, this information will ONLY be used by Bear Estate Agents and will NOT be passed on or sold to any third parties.
Current Live Bear Exclusives
Bear with us, no new properties at this moment. Don't panic new ones are coming daily.