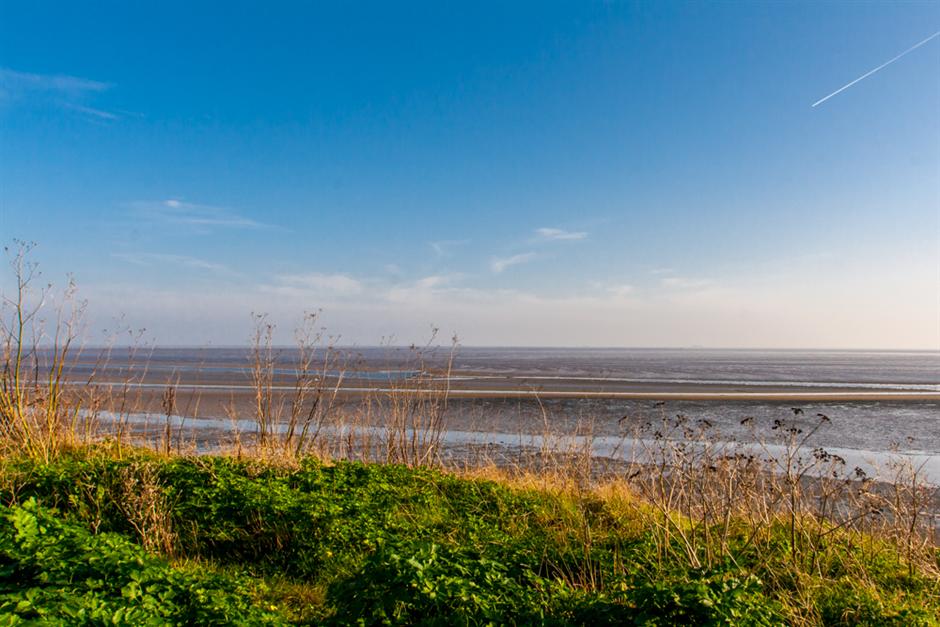 The Secret of Shoebury East Beach
By Sharon Harris | Photography by Kyle Thain | Tuesday, December 2, 2014
Shoeburyness is home to one of Essex's lesser known beaches, Shoebury East Beach and a favourite by our shoebury property agents.
East Beach is a long sand and pebble beach edged by 10 acres of open and green space. It can be approached from the large car park via steps but by walking further eastwards along the coastline the grassy bank gently dips down to a sandy beach. You can go as far east as the perimeter fence and defensive boom that marks the boundary to private Ministry of Defence land.
Although managed by Southend Borough Council, Shoebury East Beach is owned by the MOD who lease the beach to Southend Borough Council. This has probably been key to why East Beach remains so peaceful, for unless you are a resident, it can be difficult to know which parts of this coastline are open to the public. There are the occasional times when even this beach is closed, in which case, the yellow, diamond shaped flags that are attached to the yard arm of the red flag poles, won't be visible. No yellow diamond flag, or lowered yellow diamond flag means 'no go'!
The grassy banks next to the beach are perfect for picnics, Frisbee throwing and ball games There are public BBQ's in situ which can be used through til East Beach closes at 9.30pm. Essex Kite Surfing is situated here and is fun to watch as well as participate in. The windsurfers can also be watched as they fight with the waves.
On the beach there is a shallow paddling pool for when the tide goes out, which is the best time for crabbing, and up on the grass is a children's play area they can use whilst food is cooking on the BBQ, or the picnic is being unpacked.
In the early 20th century there was a brickworks at Shoebury East Beach, and years later it was the foreshore inspector who cleared bricks that emerged from the sand and mud. Every Easter the brick clearing was undertaken to make the beach ready for the summer season. At Shoebury East Beach if you dig down far enough you might still come across the odd brick.
In September, the annual Hindu festival called Ganesh Visarjan attracts thousands of people from all over England to Shoebury East Beach and is a sight to see.
If you would like a property in Shoeburyness, see our shoeburyness property agents page.
If the sun goes in, or you fancy a stroll or a cycle ride, then you can now take the new path that links Shoebury East Beach to Shoebury Common Beach. This path passes by the Garrison, with its historic buildings, and Gunners Park, which is a nature reserve.
With it only taking 5 minutes to walk from Shoebury Station to the beach, Shoebury East Beach is easily accessible to Londoners. There is also a landing area for disabled people, toilets and a promise of a new café/restaurant being built there.
Next time you are looking for a beach in Essex, try Shoebury East Beach for your day out and let us know what you think…
This article has been bought to you by Bear, the Shoeburyness property agents.
Help us to Share
Please take a moment to help us share this blog by clicking one of the social buttons below.
Thanks for reading, Sharon Harris.
Don't forget to follow us on Twitter: @BearEstateAgent
< Back to Bear Shouts