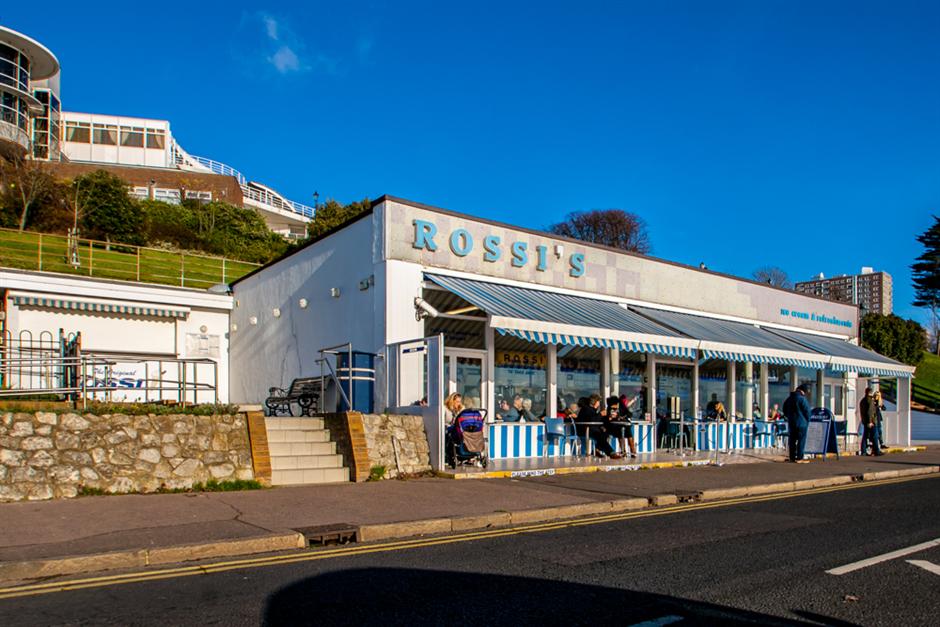 Rossi's in Westcliff - One of my Oldest Memories
By Sharon Harris | Photography by Bear Estate Agents | Wednesday, December 10, 2014
This artice is written by one of our Westcliff Real Estate Agents.
One of my earliest memories is of sitting on the seafront outside Rossi's in Westcliff licking an ice cream cone. The pleasure that gave….. sitting in the hot sunshine and catching the drips as they ran down the side of the cone, so as not to waste a drop! The flavour of that ice cream surpassed any other I had ever known. That might be, however, because I was weaned on it.
In the 1950's, business had grown for the Rossi family. From the beginnings of Rossi ice cream in 1932, until it reformed in 1937 when Pietro Rossi went his own way and kept a small kiosk on Westcliff seafront, the now renowned Rossi's and the business at 1 Marine Parade, Southend-on-Sea.
At the start of the way in 1939, the seafront was closed for military purposes and Pietro's Italian heritage found him in turned as an 'alien'. Once the war was over in 1946, the Rossi's were reunited and their business went from strength to strength.
So there I was, in 1958, on a bright sunny day, enjoying a Rossi's in Westcliff and realising my love for the treat, might have been owing to the fact that the two Rossi sisters were kind business women!
Maria and Lolande, who ran the parlour at Westcliff would always break off the end of a cone, and serve a tiny amount of ice cream onto the end of it. This was then presented to 'babes in arms' of their Mothers. Having observed this on numerous occasions, my conclusion, is that I did love that Rossi Ice Cream unique flavour, and yes, I probably was weaned on it.
In 2014, it still is a pleasure to sit at Rossi's in Westcliff watching the world go by, licking an ice cream cone and remembering when you could buy one for a sixpence.
Remember to visit Bear the Westcliff Real Estate Agency for more properties for sale.
Help us to Share
Please take a moment to help us share this blog by clicking one of the social buttons below.
Thanks for reading, Sharon Harris.
Don't forget to follow us on Twitter: @BearEstateAgent
< Back to Bear Shouts