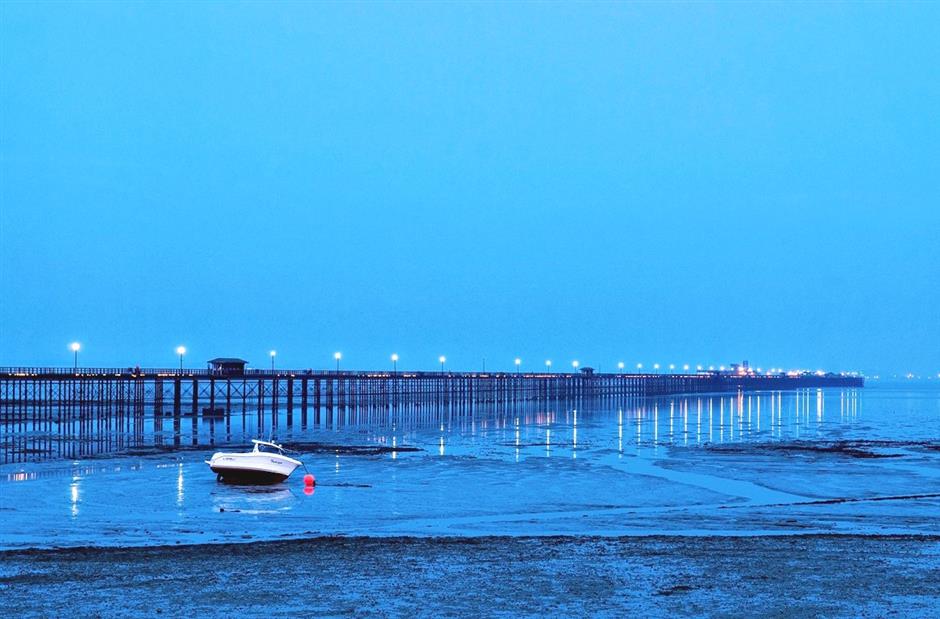 Facts & Information about Living in Southend, Essex
By Sharon Harris | Photography by Louisa Hennessy | Sunday, October 5, 2014
SO WHAT'S THE PROPERTY LANGUAGE IN ESSEX ALL ABOUT?
If you are moving to Essex then be quick, as houses are selling fast.
Property in Essex is selling very quickly because the county of Essex contains some of the most diverse environments in England and is on the capital, London's, doorstep. People just love living in Essex! See either our Southend-on-Sea house agents or our Westcliff-on-Sea house agents.
Shoeburyness, with its amazing Garrison housing development that includes its own beach and cricket green; Thorpe Bay with its golf course and beautiful seaside properties and elegant houses, leading to Southend-on-Sea, always the butt of 'kiss me quick' humour. Who would know that there's an area which is right next to the sea, yet boasts its own award winning park with a café open daily throughout the year. Living life twixt park and sea is glorious and a direct 50 minute train link to London is only 10mins. walk away. Moving to Southend-on-Sea gives you plenty of opportunity for work and play.*
There are some of the best performing Grammar Schools in the country too, including Southend High School for Boys/Girls and Westcliff High school for Boys/Girls. Information about Southend-on-Sea schools will show them appearing high on performance charts.
Twenty minutes' walk westwards from Southend's longest pier in the world, you find Westcliff-on-Sea and Chalkwell. There are tennis clubs and more parks here and on the beach, a little out to sea, is the Crowstone, which marks the limit of the Port of London's jurisdiction. This monolith was erected in 1837, replacing a smaller stone erected in 1755 which was removed and placed in a park in Prittlewell, called Priory Park. Here also stands the medieval priory founded in the 12th century.
By the 'new' Crowstone you will find peaceful beaches, Victorian and upmarket housing, the rail station from which you get tempting seaside glimpses and a fast track to London.
Along the estuary a little, is where Leigh-on-Sea is situated. Often thought of as a 'jewel in the crown' of Essex, Leigh has grown from a tiny fishing village to a trendy town with its boutiques and restaurants and yet still manages to keep its charm in the original old town, with its unique festivals and seafood stalls for all. Primary schools in this area have maintained a fantastic reputation and Leigh Broadway shops cater for all tastes. You can live above the green cliffs and have sea views you'll adore. The properties are as mixed and eclectic as the people who live there and they will all tell you about how much they love living in Leigh-on-Sea.
Northwards away from the seaside, is situated Belfairs Woods and Nature Reserve which is made up of over 200 acres of ancient and semi-natural woodland. There is horse riding, tennis, golf, children's play areas as well as wildlife and rare species to be seen. The area of housing that backs onto the woods is called the Highland's Estate on which most of the housing stock was built in the 1930's.
Joining the woods to the west is Hadleigh, with its own shopping centre and castle built in 1215. It is set in farmland with magnificent views of the coast. Nearby are properties that share the view.
Further west is the village of Thundersley, with its woods and commons and yet only 35 miles from London. This area has the largest proportion of owner-occupied homes in Britain and there is a good mix of comprehensive schools there. Like Southend High School for Girls.
Incredibly, there is a London airport amongst this mix of sea, sand, villages and historic towns. It's situated at Rochford, a town that takes its name from Rochefort meaning 'ford of the Hunting Dogs' in Old English. In 1525 Henry VIII gave Thomas Boleyn the title of Viscount of Rochford and Rochford Hall not only housed Mary Boleyn, a mistress of the King, but also Anne Boleyn, who went on to become his Queen. Here you can buy timber framed cottages and still be only 40 mins. from London by train. At Southend London Airport you can fly to destinations all over the British Isles and Europe, even reaching America via Ireland.
Going east past Rochford, is Stambridge. It has its own primary school and where once stood the mill, a new housing estate is possibly being developed. It's home to Stambridge fisheries, where Carp, Bream, Tench and Roach can be caught. Its neighbour is Paglesham, where beautiful detatched houses can be found amongst the fields and near to the river Crouch. It's also home to several country pubs, one of which belonged to Jamie Oliver's family.
North of Rochford are the villages of Ashingdon and Hockley. Most of the housing stock in Ashingdon is relatively new but in Hockley, there has been a settlement since Anglo Saxon times. There is a large wooded area here called Hockley Woods and North West of the centre there is a Victorian pump room where a medicinal stream ran. Nowadays it's a factory but the main pub in the town is called 'the Spa Hotel'. Considering its rural location, Hockley is only 30 mins. by train to London.
Next to Hockley is the pretty village of Hawkwell, which is mentioned in the Domesday Book as Hacuuella or Hechuuella. This area includes suburban developments and wooded areas. From here going westwards lays Rayleigh.
Rayleigh is a market town and its name is Saxon in origin and a Saxon cemetery site was discovered here. The village was recorded in the Domesday Book and the forests around it were royal hunting grounds where King Henry VIII used to hunt. In the 1990's many new houses were built and the area has a pretty high street wth a mix of old and new properties. There are six primary schools and two secondary schools. One of the oldest and smallest council houses in the U.K. Dutch Cottage, is in Rayleigh, as is a beautiful renovated windmill.
Going back past Hockley towards Rochford is Canewdon. Here is a little village with its own school and a history of witches and ghosts. It is situated on one of the highest hills on the Essex coast and from prehistoric and roman times there were farms here.
If you keep going for a mile, you will come to Wallasea Island, so called because it is in between the River Couch to the North and the River Roach to the Southeast, and Paglesham Pool to the west. In this area there is abundant wildlife and most of the area is surrounded by a sea wall which can be walked. Wallasea is undergoing extensive conservation by the RSPB to stop further erosion of its salt banks. A great place to visit, but to stay, visit the campsite nearby.
The nearest villages going southwards across the River Roach are Great Wakering, Little Wakering and Barling. The village church in Gt. Wakering dates back to Norman times but its links were with the Ministry of Defence who governed Foulness Island and is reached via bridges from Wakering. These villages are steeped in history and are quiet and peaceful places, surrounded by fields and marshes with plenty of country walks and quiet footpaths.
With property prices ranging from £95,000 to £2,000,000 (September 2014), this small, south east corner of Essex is within a 5 mile radius of Southend-on-Sea, yet is so very diverse. It can be green, historic, full of shops, and entertainment. It can be in the country yet by the sea, with links to London and flights across the world.
The Southend property agent language of this tiny part of Essex is that it's HOT, HOT, HOT!!!
There is so much on offer and properties to sell that a new innovative Estate Agency is in town. Look out for 'Bear Estate Agents', with its Hot Pink colours and trustworthy Bear logo, you'll be able to have your property sold for 0.5% fee. No matter what your property is valued at, that selling price is fixed and only payable after completion of sale! When you spot those hot pink bears amongst the properties of Essex, you'll know that the property language continues to be hotter than ever!
*In case you hadn't guessed, this area is Southchurch, next to Southchurch Park and the seafront.
All photos by Louisa Hennessey, except those credited in the blog.
If you are searching for a home in Southend. Contact either of our Southend house agents or our westcliff-on-sea house agents.
Help us to Share
Please take a moment to help us share this blog by clicking one of the social buttons below.
Thanks for reading, Sharon Harris.
Don't forget to follow us on Twitter: @BearEstateAgent
< Back to Bear Shouts