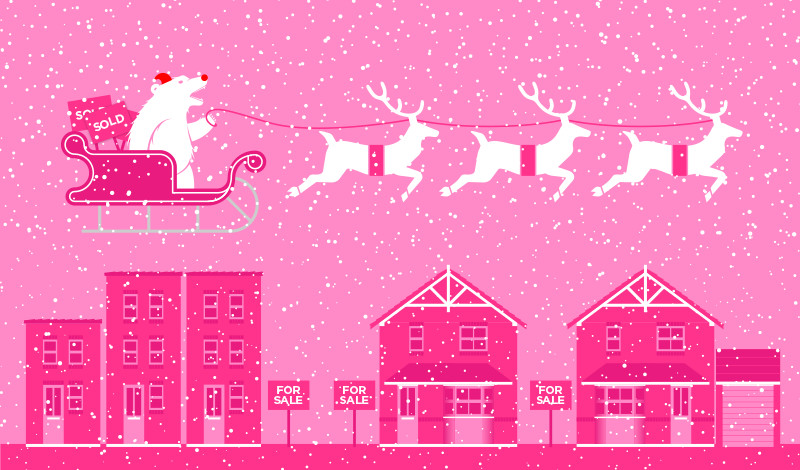 Is Christmas a Good Time To Sell?
IS CHRISTMAS A GOOD TIME TO SELL YOUR PROPERTY?
For many people, preparing for the Christmas Holiday, is stressful enough without contemplating selling their home at the same time. Having said this, the same people will be decorating their homes beautifully and making it ready for guests and visitors, so this could be the ideal time to sell a home.
Traditionally, December is a quiet time in the world of Estate Agency. There is a drop in properties listed on the major portals, Rightmove and Zoopla. If you want your property to stand out and be noticed, this could be a very good time to do it, simply because there is less competition. People who are keen to view at this time, when they could be doing so many other things, are the ones who seriously want to buy…there won't be any 'casual' viewers. Bear Estate Agents are also on hand, to help ensure that your viewers are in a position to procced with a purchase.
Don't waste the opportunity to sell at a good price and to spread some festive cheer. This is the time of year when people are snuggling up on their sofas and looking at their devices at those portal listings, maybe in front of an open fire.
Nor is this Christmas like any other, as far as selling you property is concerned.
This is Christmas 2015. This is one that is ending a year of rapidly increasing property prices.
Land registry figures show that the average house price in London is £620.003. This is up by £53, 923 on last year's figures. Estate Agents will tell you that the prices in the East and South East of England have been following this trend and it doesn't look like changing any time soon.
Some investors are finding that London house prices are becoming prohibitive and they are looking to nearby towns with good rail links as a very good place to invest in. This is part of the reason why property prices in the East and South East are still climbing. Right now, is the best time to take advantage of this.
Beautiful Christmas decorations are key in making your home ready, for festivities and a possible buyer, but don't go overboard. Too many could make your home look small and cramped. Victorian properties look fabulous dressed in traditional green and red with conifer garlands and wreaths. Modern properties of a minimalistic design, look equally good with designer trees, whether a single branch or geometric design and shimmering baubles.
We all know about that old ploy of having bread baking and coffee brewing to encourage a property purchase. But who can beat the smell of Christmas in a property? Imagine the smell of mulled wine and minced pies lingering on the senses, of candles and twinkling lights evoking that 'feel good' factor.
There is a lot to be said for marketing your property at Christmas. Be organised, get your Christmas shopping in and make the most of this time of year to sell.
Who knows, with this advice, you may be in your New Home for the New Year….Season's Greetings!
Help us to Share
Please take a moment to help us share this blog by clicking one of the social buttons below.
Thanks for reading, Sharon Harris.
Don't forget to follow us on Twitter: @BearEstateAgent
< Back to Bear Shouts