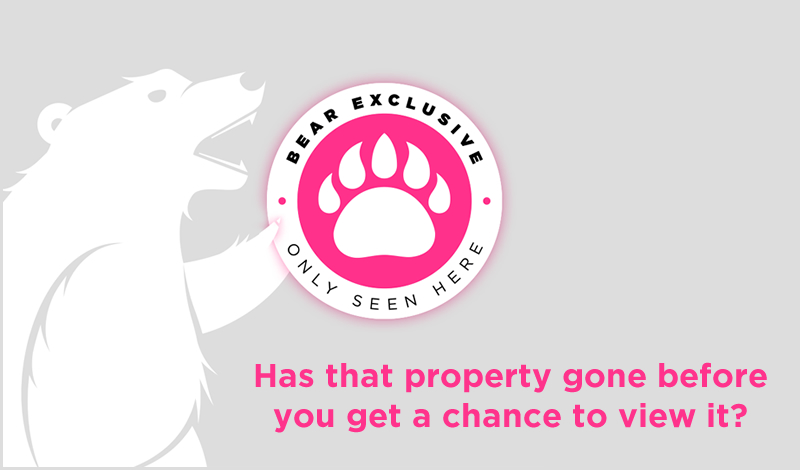 Has that Property Gone before you get a chance to View?
The property market has been extremely lively lately. With property prices reaching an all-time high, with demand to match, there seems to be more buyers than properties available.
Average prices in Essex have gone up by 8.7% this year and 1.3% in the last month alone (latest Rightmove statistics). Nevertheless, some properties are so much in demand that they seem to be sold before the dust has settled on a Rightmove or Zoopla Listing.
This is great news, especially for the vendors but it can cause much misery for the beleaguered buyers. It also means that the vendors who may be buying too, cannot move on until they have found another property to move into.
It is the 'low to average price property' that is most affected. In this price range there are several buyer groups bidding against each other. The first time buyer who has managed to overcome the lender's and possibly government's loan criteria. The 'buy to let' investor and the 'downsizers' are all fighting to be the first to view these properties.
At Bear Estate Agents, we have been racking our brains to find a way to 'level out the property playing field'.
We have come up with an idea…Our Bear Exclusives
Any new properties that we take on are going to be listed on our own portal, www.bearestateagents.co.uk 24 hours before we then upload them to Rightmove and Zoopla. In this way, our serious buyers will register on Bear Exclusives and be emailed the properties that fit their criteria, instantly.
By giving buyers 'the heads up' on properties just coming on, they have the opportunity to view and, hopefully, make an offer, before everybody else gets involved. This chance, however, must not be wasted.
Having an offer accepted is not always about the highest offer on the table, it can often be about the relationship the buyer has managed to build up with the vendor. A vendor that has made a property into a home after spending time and money on it, may be happier with a young couple or family following in their footsteps and taking over the reins, as opposed to an investor who is just going to rent it out to anybody.
It is important to have finances checked and ready to go for the purchase. If a mortgage is needed, make sure that a 'mortgage in principle' is in place before the bid is made. If no mortgage is required, make sure that there is financial proof of the funds that will be needed so that they can be seen by the estate agent. Being able to proceed with a purchase quickly and efficiently can be as important as the actual bid, as the estate agent will advise the vendor as to whom they think is in the best position to move forward.
Nevertheless, all of this hangs on the ability to view a property as soon as possible. Our advice is to get registered on Bear Exclusives…Bear with us and we will make those elusive properties become exclusive properties to you, giving you a chance to view them, before they are gone.
Help us to Share
Please take a moment to help us share this blog by clicking one of the social buttons below.
Thanks for reading, Sharon Harris.
Don't forget to follow us on Twitter: @BearEstateAgent
< Back to Bear Shouts